We have just been up to Kakadu in the Northern Territory and came back with such rich memories that I thought I would share with you.
             
I believe that it is how we see the world that affects how we feel about the world.
So on this page I wanted to offer the perspective of awe. A really powerful tool to shifting your perception of life!
Here is some of what I think is inspiring in the world.
 
                          
 This email came through with such divine sychronicity that I wanted to share it, to encourage women, in particular, to go out and spend time with their girl friends…..
"I just finished taking an evening class at Stanford. The last lecture was on the mind-body connection – the relationship between stress and disease.The speaker (head of psychiatry at Stanford) said, among other things, that one of the best things that a man could do for his health is to be married to a woman, whereas for a woman, one of the best things she could do for her health was to nurture her relationships with her girlfriends. At first everyone laughed, but he was serious. Women connect with each other differently and provide support systems that help each other to deal with stress and difficult life experiences. Physically this quality "girlfriend time" helps us to create more serotonin – a neurotransmitter that helps combat depression and can create a general feeling of well being. Women share feelings whereas men often form relationships around activities. They rarely sit down with a buddy and talk about how they feel about certain things or how their personal lives are going. Jobs? Yes. Sports? Yes. Cars? Yes. Fishing, hunting, golf? Yes. But their feelings? Rarely.
Women do it all of the time. We share from our souls with our sisters/mothers, and evidently that is very good for our health. He said that spending time with a friend is just as important to our general health as jogging or working out at a gym. There's a tendency to think that when we are "exercising" we are doing something good for our bodies, but when we are hanging out with friends, we are wasting our time and should be more productively engaged-not true. In fact, he said that failure to create and maintain quality personal relationships with other humans is as dangerous to our physical health as smoking! So every time you hang out to schmooze with a gal pal, just pat yourself on the back and congratulate yourself for doing something good for your health! We are indeed very, very lucky. Sooooo let's toast to our friendship with our girlfriends. Evidently it's very good for our health."
I hope this will encourage you all to make a priority of spending time with those that make you feel good about yourself….. Laura
I have just been on an amazing "4 day intensive"  journey in the Art Therapy course that I am studying. On the morning of the first day of the course I noticed an iris had come into bud in my garden so each day before going to class I photographed it… how it reflected my journey through the 4 days!
What a gift nature is…..
As summer draws to a close so does the abundance of my rose bushes. However the last blooms are sometimes the most appreciated as it makes me remember how long it will be until next year's flowers.
    
The rose is called Mother's Love and I planted it in my garden just after my mother died. It is amazing how often the synchronicity of it flowering is exactly what I need to be reminded of her. It would have been her birthday on the 12th April…. she turned 29 every year … so Happy 29th Mum!
This morning I was sitting having breakfast and had some visitors join me at the table… they indicated that they thought that Saltana Bran cereal would be an absolute treat and asked to share mine!

How blessed am I to have these wonderful little guys as my breakfast companions!   March 4th 2010
 And this is what they look like taken by a professional photograher……
 Stewart Laird Henderson a fabulous wildlife photographer based in Kenya…. when he came to visit us in Australia last year.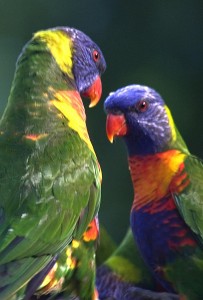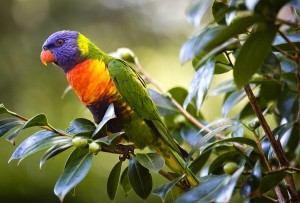 Hidden inside each one of us
there is a heart
that holds all the pieces of ourselves together
and from which we all grow wings
to be human angels.
All we have to do is listen….
As the song says:    'Listen to your heart…'
I feel most connected to God when I go into my heart, into my own sacred place where I can have a private conversation with Him. All too often I find myself doing the talking at the beginning, but He is patient and waits until I am all done with my talking, waiting until I am ready to listen. Sometimes we just sit awhile together, with neither of us talking… just being. This renews my soul, fills my heart and makes me feel deeply loved.
Often he makes me aware of the need to listen by the quiet stillness that creeps into my heart. There is a peace, in that stillness that I have come to know as His presence.
Perhaps it is more accurate to say that the stillness helps to ground my presence… He is always there. It is, I, who sometimes is not present, because I am caught up in my needs and wants and distractions.
Once I am present I seem to have three distinctly different kinds of interactions.
The first is Praying, when I do all the talking. (Even if it is just to say 'I'm grateful for…) The second is Meditation, when He gets to present his point of view and I get to listen. And finally, there is Living Consciously. This is when we both talk and both listen, when there is a constant fluid connection. I feel guided, supported and loved and I am aware of it. I feel I am living from my heart, listening to the subtle messages that help me make good choices and have clear intensions. It is from here that I explore my creativity most comfortably. I feel filled with inspiration and see nothing but possibilities.
I am deeply grateful for this relationship I have, that is symbolised by the transparent heart in my glass angels. The relationship that can't be seen but exists, the relationship that helps me to 'keep it all together' and lastly the relationship that allows me to be a human angel, guided and motivated by God's love, wisdom and compassion.
Laura Riddell                 2008
These photo's were sent to me by my amazing daughter

Suzie Riddell 

from various places that she has been to on her travels. She has such an amazing ability to capture the magic of the moment. I just love seeing the world from her perspective!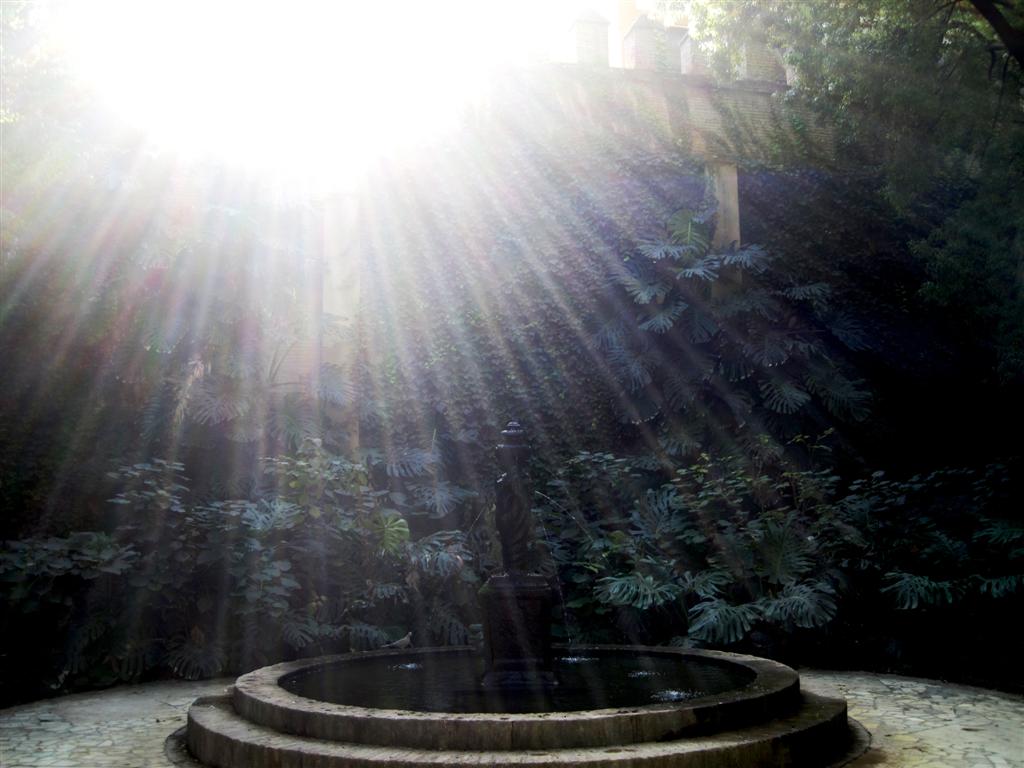 This is called Angel Rays by Suzie Riddell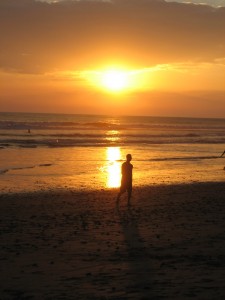 Photo and perspective by Suzie Riddell
     In the middle of Argentina by Suzie Riddell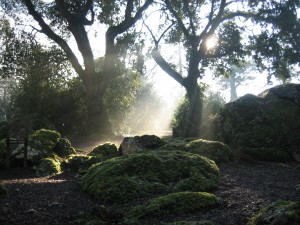 The magic Suzie Riddell found in Ireland
  A garden in springtime in England that I loved.