This page is dedicated to those amazing people who have helped shape my life and have influenced me, mentored me or supported me though my journey. There are also a few here, that are simply, my heroes and for whom I have huge admiration and love.
These Amazing People are presented in alphabetic order. If you have come across or have and Amazing Person in you life and would like to have them included on this page, please feel free to email me and let me know the details.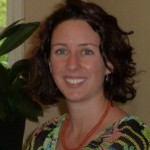 Andrea Bloom  Andrea is an amazing glass artist who teaches at Ku-ring-gai Art Centre and Gallery and who also runs a thriving private practice as an art therapist. Her hands on approach and dedication to exploring the creative world is inspiring. She works with kids, people with disabilities and those who are, or have been, disadvantaged as well as those of us who really 'have it all' but need someone to show us how to enjoy it!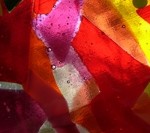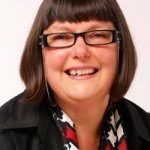 Louise Brogan Founder of All Money Matters, Louise studied and worked in the accounting and stockbroking industries, giving her extensive experience in investment advising. She ran her own investment consultancy business and was one of five women members of the Australian Stock Exchange. This, plus years of counselling and psychotherapy study has given her a solid foundation for an integrated approach to money issues. Louise believes that our attitudes towards money can be used as "signposts" to guide us to achieve financial literacy and financial independence. She encourages and supports a full exploration of those attitudes whilst still learning the 'number crunching' skills necessary for all your financial decisions. Website: www.allmoneymatters.com.au
Elizabeth Grace Elizabeth is a teacher in the true sense of the word, an elder, mathematician, psychotherapist and supervisor as well as being a wonderful guide and mentor for so many of us on our spiritual journeys. She has a private psychotherapy practice in Sydney. She teaches about labyrinths and was responsible for getting one installed in Canberra at the Australian Centre for Christianity and Culture. To read more about this follow the link: http://www.abc.net.au/rn/relig/ark/stories/s1152172.htm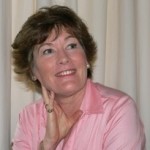 Gail Pemberton is passionate about enabling people to work and live to their fullest potential.  In her extensive work with people from heads of industry to probationers, experience has taught her that to be truly effective people need to have an understanding of their own underlying psychological needs. Gail is on faculty at the Jansen Newman Institute, where she teaches and does supervision for students to post graduate level. She also worked for the Australian Graduate School of Management on their executive program. She also runs a private practice working with relationships both individually and with couples. She is the author of the popular self-development book You Can Live with Anyone, well almost.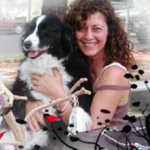 Jo Rockendorfer- Dip SocSc, Dip Transpersonal Counselling and Art Therapy, (educator, facilitator and author of Eco OOSH in action : a whole-of-centre approach to sustainable living.) Jo is passionate about supporting the important transitions all of us make in life and in helping each to unearth their full potential through the doorway of deeper self-knowledge and transformation. Her vision is to invoke the healing aspects of myth, dance, ritual and the creative in supporting others to believe in their sense of purpose, passion and joy in the world. Jo is currently on the teaching faculty for the Diploma program in Transpersonal Counselling and Art Therapy at The College of Complimentary Medicine and trained facilitator of NIA and Trance Dance. She has extensive experience in Rites of Passage and Group Work and has her private practice on Sydney's Northern Beaches. Jo has a great love of her family including her dog Belle and relishes a story around the fire, dancing with friends, the adventure of travel, delights in the beauty of nature and growing a heartfelt, creative and spiritual life.   Website: http://cantadora.com.au/