I
 

am now working in Bullseye glass as well!
This means that I am now exploring the wonders

of

colour

in glass.
These are some of the amazing pieces that have come out of the kiln recently.  They are little bowls that are really special.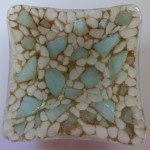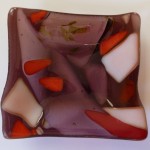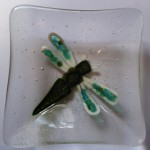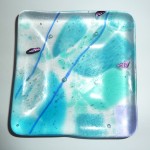 Price: $35.00 (including shipping and handling in Australia)
They are ideal bowls for soya sauce or dipping sauces or even to put your rings in next your bed at night.
Please give me a call or drop me an email if you would like to see the full range that I have available.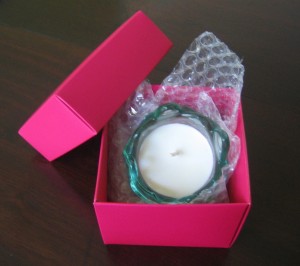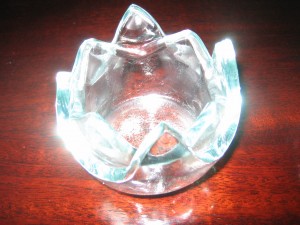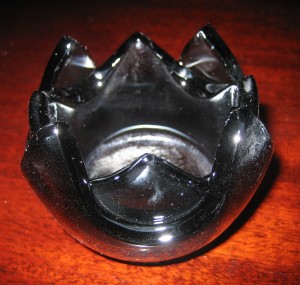 The lotus shaped candle holders are made and then filled with beautiful soy wax which is gently scented with essential oils.
These wonderful candles give off a sparkling light and will burn for 6-8 hours. They come ready to give away as a present in a bright pink box.
Cost: $24.95 plus shipping and handling. Please specify if you would like Smokey or Clear Glass
If you would like to make your own candles please visit www.candlemaking.com.au for fabulous workshops and to buy your supplies.
Tell Lynne that I sent you!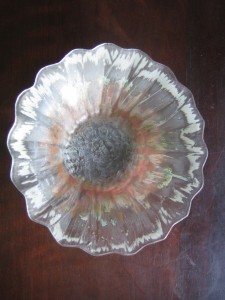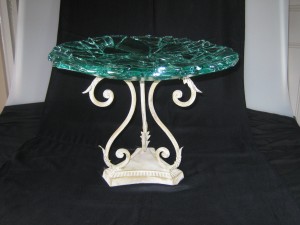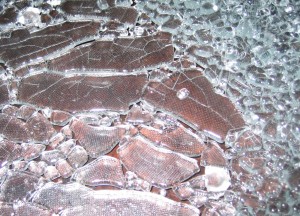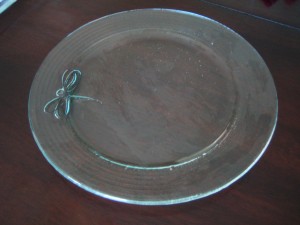 If you would like a PDF catalogue of all the glass that is for sale, please send an email to:-
My Glass at an Exhibition last year and then at the Arcadian Artist Open Studio Weekend in November 2009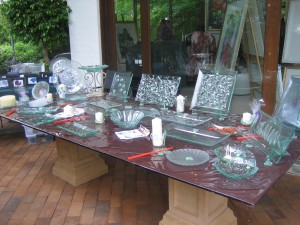 and at Crows Nest's Markets in December as well as my out door Christmas tree at home. (glass circles hung with ribbons)